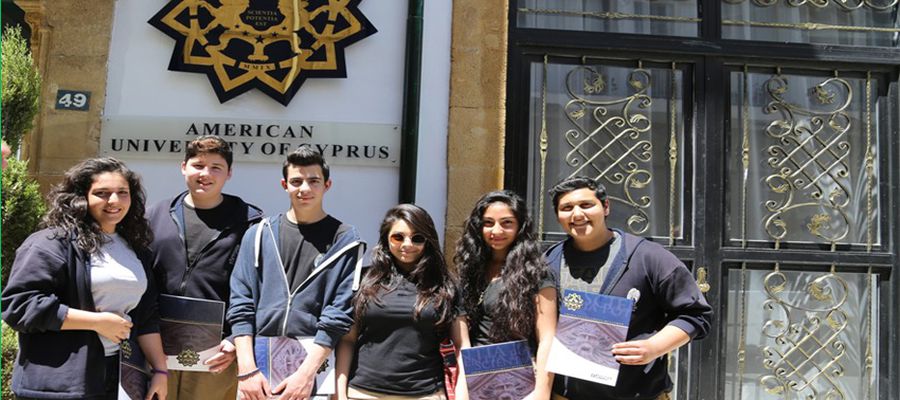 AUC Hosts Guidance Teachers and College Students
The 'Open Day' programme organized and held by American University of Cyprus, hosted the guidance teachers and college students. The opening speech was talked through by the American University of Cyprus Rector Prof. Dr Asuman Turkel, it was expressed that they were happy of hosting students at AUC and that the AUC's vision is to carry students to the future and that the students should observe and perceive the university closely.
Erhan Vechi's speech…
Straight after the opening speech the AUC general secretary Erhan Vechi had prepared a presentation for the audience about the departments, the details that put AUC forward, and he finally explained the Liberal Arts system that will be applied within the education system of AUC.
GAU is standing beside us…
Vechi drew attention to the importance of having a strong institution just behind them like GAU is an advantage, and that GAU's international vision is valid for AUC. Vechi also expressed his forward feelings in being able to encourage student's individual decisions and in being able to direct them which such ways so that they can achieve the future they want, under the AUC education system.
Students walked around the school…
After the speeches were finalised and questions were answered, the guidance teachers and students were given a chance to go around AUC buildings and perceive the school even closer. At the announcement made by AUC it was forwarded that similar meetings will be held in the following days…